Acrolinx partner webinar: Did I write that?
Generative AI has arrived with a splash. But how will it reshape the way corporate content is written and are there issues to consider?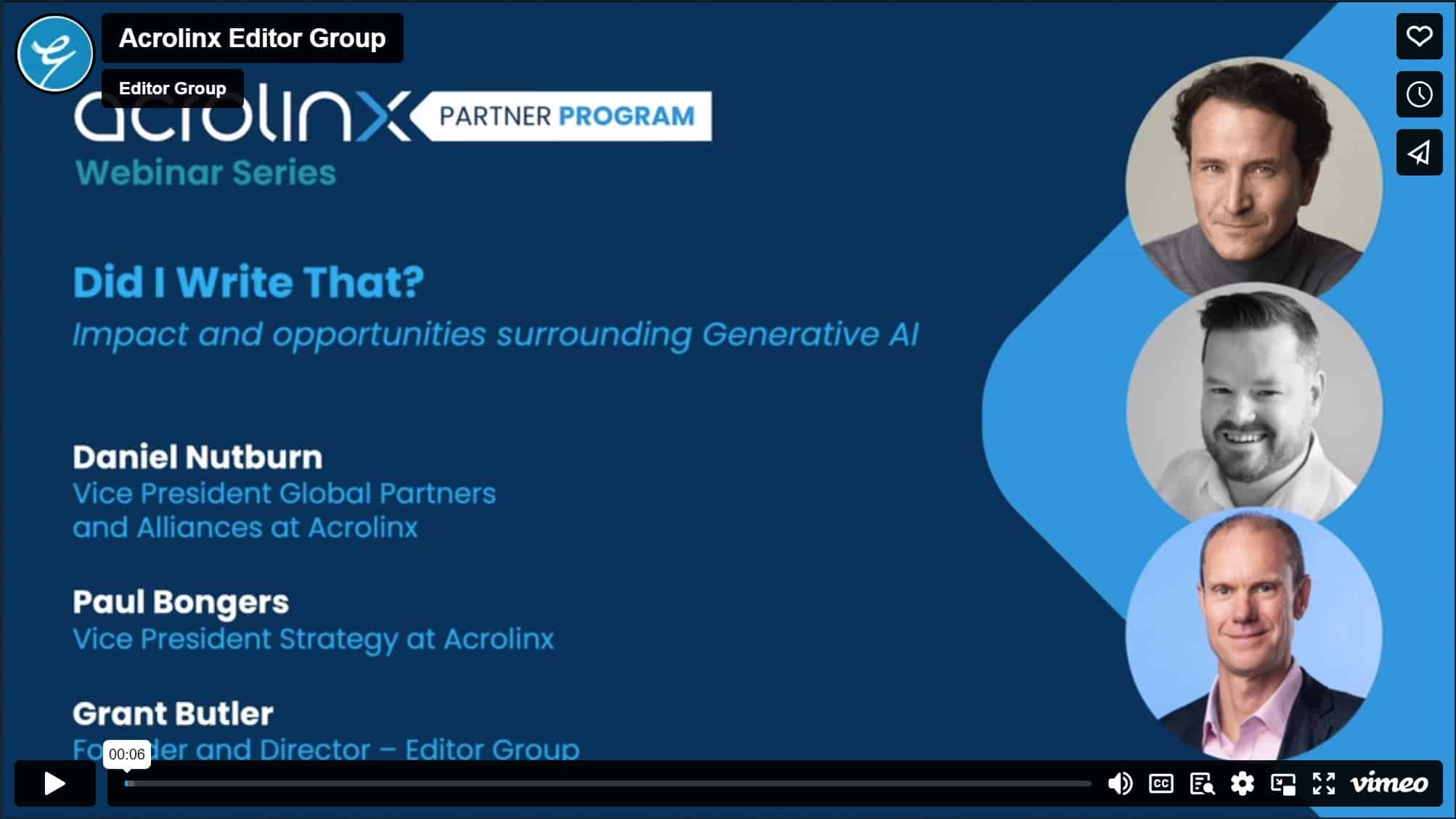 There's been a lot of discussion about how generative AI technology will impact the creation of images and high-volume content such as social media posts and blogs for consumer brands.
But how will it reshape the creation of complex enterprise and B2B content, such as reports, white papers, presentations, customer case studies and speeches? 
Is generative AI fit for purpose in corporate environments where accuracy, trust, intellectual property protection and brand language are paramount? 
And what won't change when it comes to the role of writing – and writers and editors – in building relationships in business and government environments?
Watch this webinar to hear these vital issues discussed in depth by:
Grant Butler, Founder & Director of corporate writing firm Editor Group
Paul Bongers, Global Vice President of Strategy at Acrolinx, the powerful AI-powered platform for improving the quality and effectiveness of enterprise content
Daniel Nutburn, Global Vice President of Partners & Alliances, Acrolinx